Teabreak event (midday tea party) is no longer a thing strangers to the guests. These Teabreak parties are small details but show respect and attention to the guests, and also create an open and friendly atmosphere: helping attendees have the opportunity to interact and learn. and share experiences in work and life.
However, to have one The party is thoughtful and attractive, not everyone can do well. Proud to be a hotel with a lot of experience in organizing conferences, seminars and events; always put yourself in the position of customers to think, listen and understand those concerns, concerns and expectations; Palm Thanh Hoa Hotel always has unique ideas and enhances service quality and attitudes service to bring the most perfect and most suitable service package to different customers.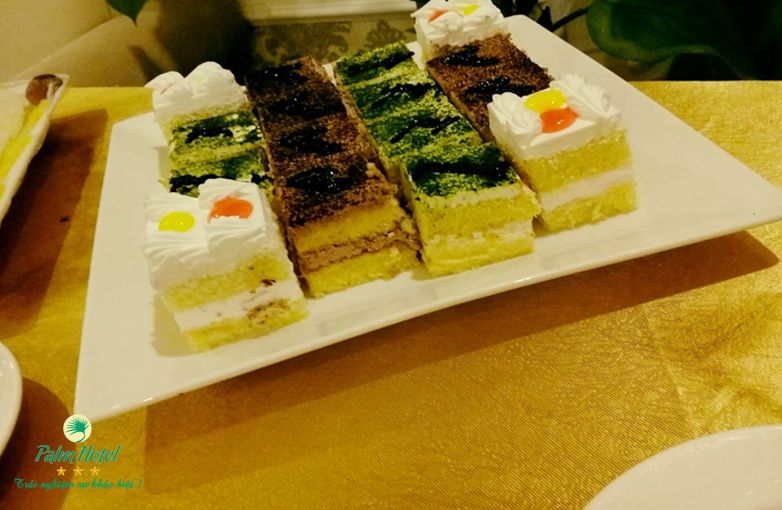 Teabreak's party menu Thanh Hoa Hotel Palm is extremely diverse with many different prices, making it possible for customers to choose Give me a favorite menu and fit the budget.
In addition, our company will support 100% of tables and chairs as well as decorative items such as coverings, cake racks, decorations …. Palm Hotel also receives Teabreak party booking service for customers, serving teabeark party area around Thanh Hoa city.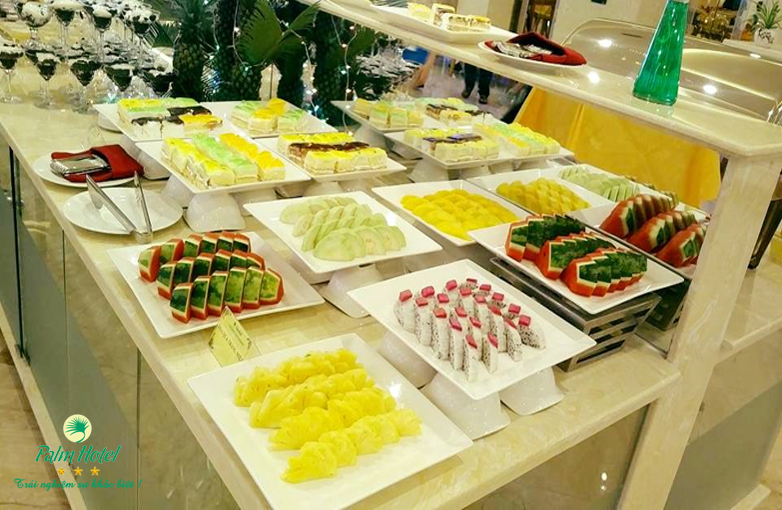 Come to the tea party (Teabreak ) done by Thanh Hoa Hotel Palm:
– The food is placed in the right position, time based on customers' requirements, and beautifully presented.
– Dining table will be covered with formal towels, colors suitable for the theme of the event, flowers and decorative tools will be presented extremely eye-catching.
– Party equipment: cups, cups, forks, spoon for cake trays, juice containers, tea and coffee pots for most of them are imported porcelain and stainless steel.
– Enthusiastic and thoughtful staff with an extremely professional service attitude.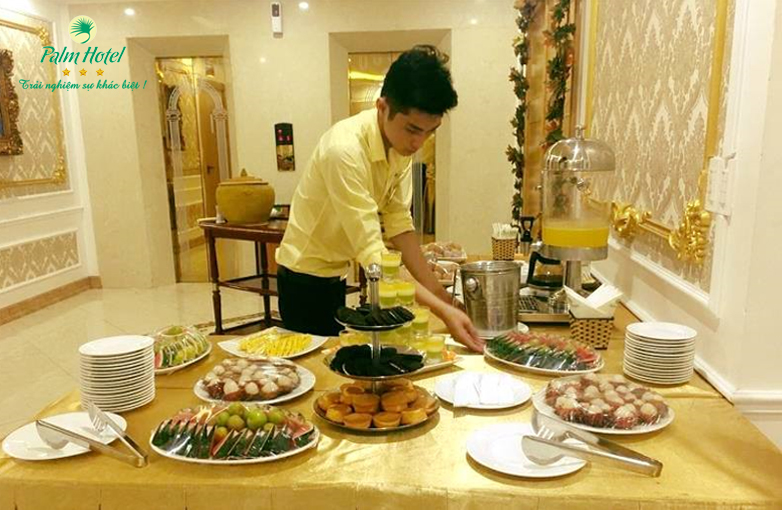 Leave your event Be perfect with the support of Palm Thanh Hoa Hotel.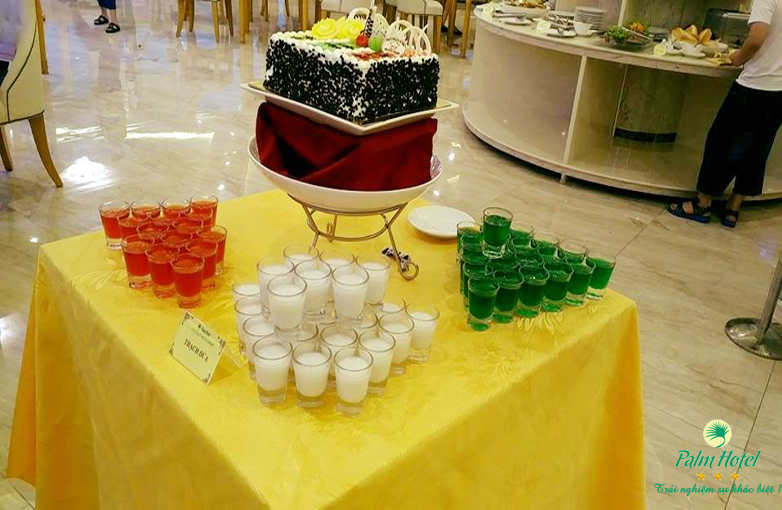 If there is a need to place a translation Service Teabreak event , contact us immediately to receive advice dedicated and enthusiastic staff of Palm Thanh Hoa Hotel.
PALM HOTEL
No. 15 Phan Chu Trinh Street, Dien Bien Ward, Thanh Hoa City
Tel: 0237.3599999
Hotline: 0913.625.968 – 0888 373 656 – 0915 922 121
Website: http://palmhotel.vn