Located on the land of Central Vietnam, Thanh Hoa is not only a place to keep proud historical and cultural traditions but also a tourist destination that went into poetry. / Will not want to leave the promised land ".
Thanh Hoa in North Central Vietnam, the northernmost point of Thanh Hoa is 150 km from Hanoi. The west of Thanh Hoa borders the Lao People's Democratic Republic, with a 192km border line running through the rugged high mountains. The North borders Ninh Binh, Hoa Binh and Son La provinces with a 175km boundary. The South borders Nghe An province with a borderline of more than 160km and the East of the East Sea with a 102km long coastline.
Let Palm Hotel pocket the best travel experience in Thanh Hoa
1. Time of Thanh Hoa tourism
The land of Thanh was divided into two distinct seasons. The hot season starts from May to October with hot sun, rain, drought. The cold season is from November to April next year with the northeast monsoon, little rain, early dry season. According to Palm Hotel's experience, the ideal time for you to travel to Thanh Hoa is from February to April or from May to July.
2. Transportation
Located 150 km from Hanoi, there are many easy transportation to Thanh Hoa.
North: You can travel by motorbike, train or passenger car. If you take a bus, you can catch a car at My Dinh and Giap Bat bus stations at the price of VND 100,000 – 160,000 / ticket, the car runs on the days of the week.
Southern: In addition to choosing passenger cars, trains, you can save time by flying with airlines like Vietnam Airlines, Jetstar, Vietjet with Saigon – Thanh Hoa flight (average price from VND 500,000 to VND 1,000,000. In Thanh Hoa, Tho Xuan airport is located 45km west of Thanh Hoa city center to the west. To move to the city center, you can take a taxi, a shuttle bus service (VND 65,000 / ticket) or a public bus (VND 30,000 / ticket)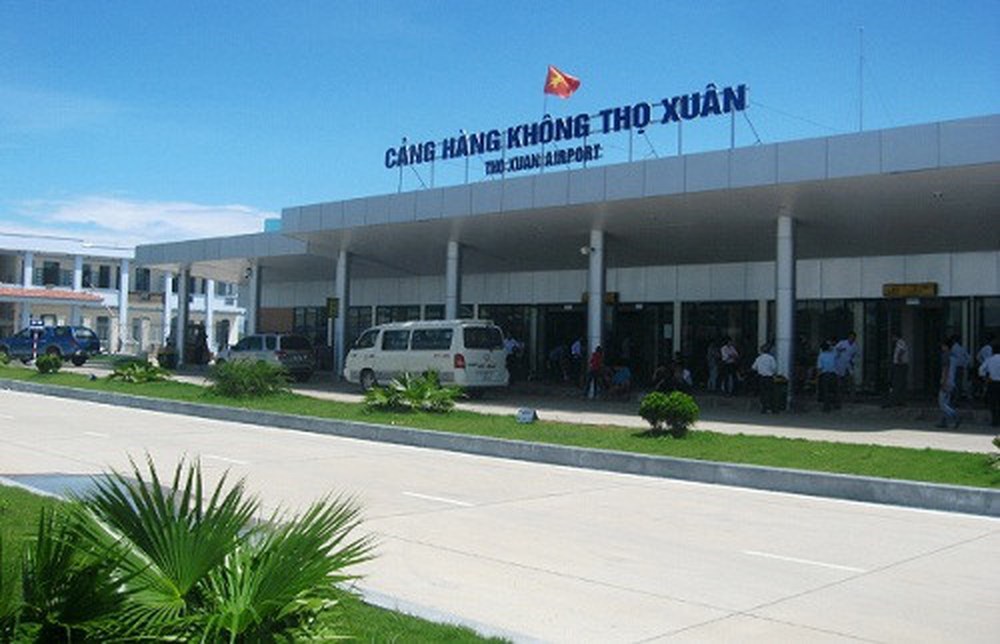 Tho Xuan airport is 45km from the city center (Collection source)
3. Tourist location in Thanh Hoa
Pu Luong Nature Reserve
Pu Luong Nature Reserve is about 130 km northwest of Thanh Hoa City, located in the districts of Quan Hoa and Ba Thuoc. With both wild and close features, the scenery is hidden in the mist of illusion, diverse ecosystems, Pu Luong attracts many tourists to visit.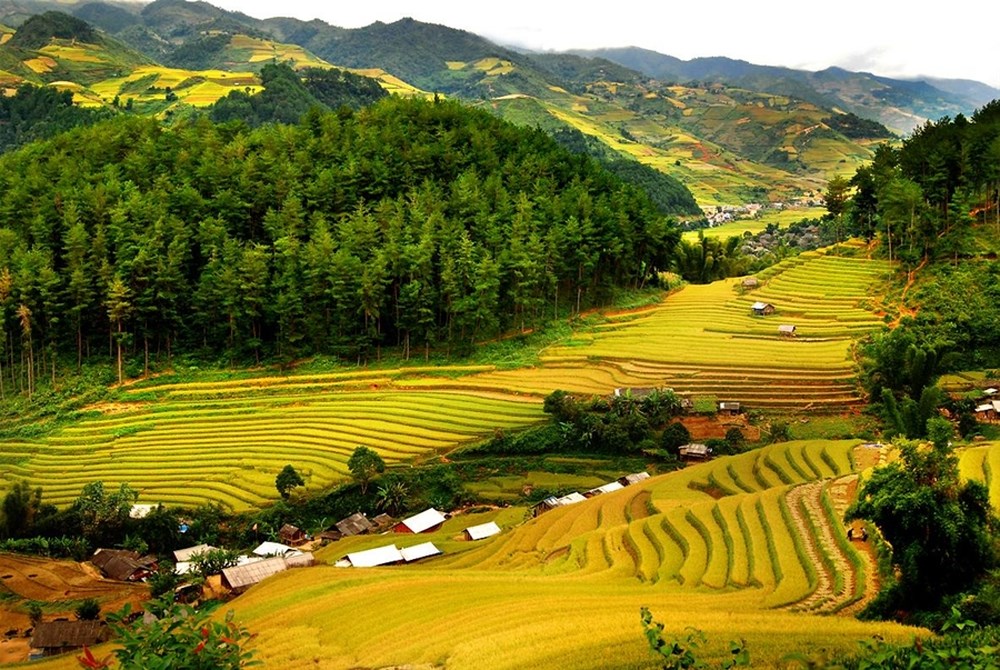 Terraced fields in the water season (collectibles)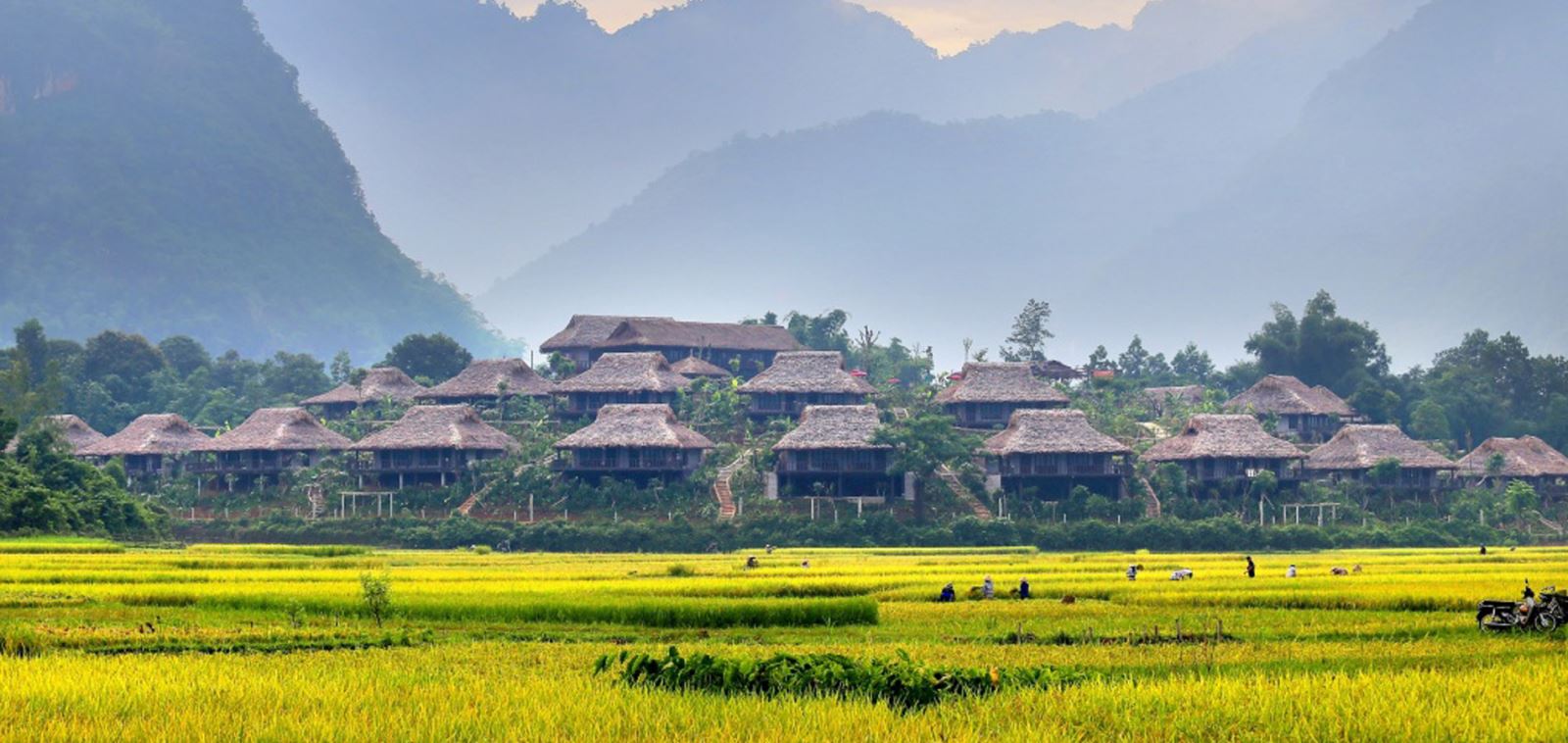 PuLuong Retreat Resort (collection source)
Tourist attractions not to be missed when visiting Pu Luong are Pu Luong peaks of over 1700m, a painting place with picturesque cups of Son-Ba-Muoi, Kho Muong, Hieu village waterfalls, …
In Pu Luong, you will encounter many wooden water wheels, this is a characteristic of Thai people. Sam Son beach
Located 16km from the center of Thanh Hoa city, Sam Son beach welcomes a large number of tourists every summer. Around the beach there are many villas, motels, and resort hotels sprouting up, the service here is quite diverse. Sam Son was created with a rich and lively natural landscape, which is Hon Trong Mai, Doc Cuoc temple, Co Tien mountain, Truong Le mountain, …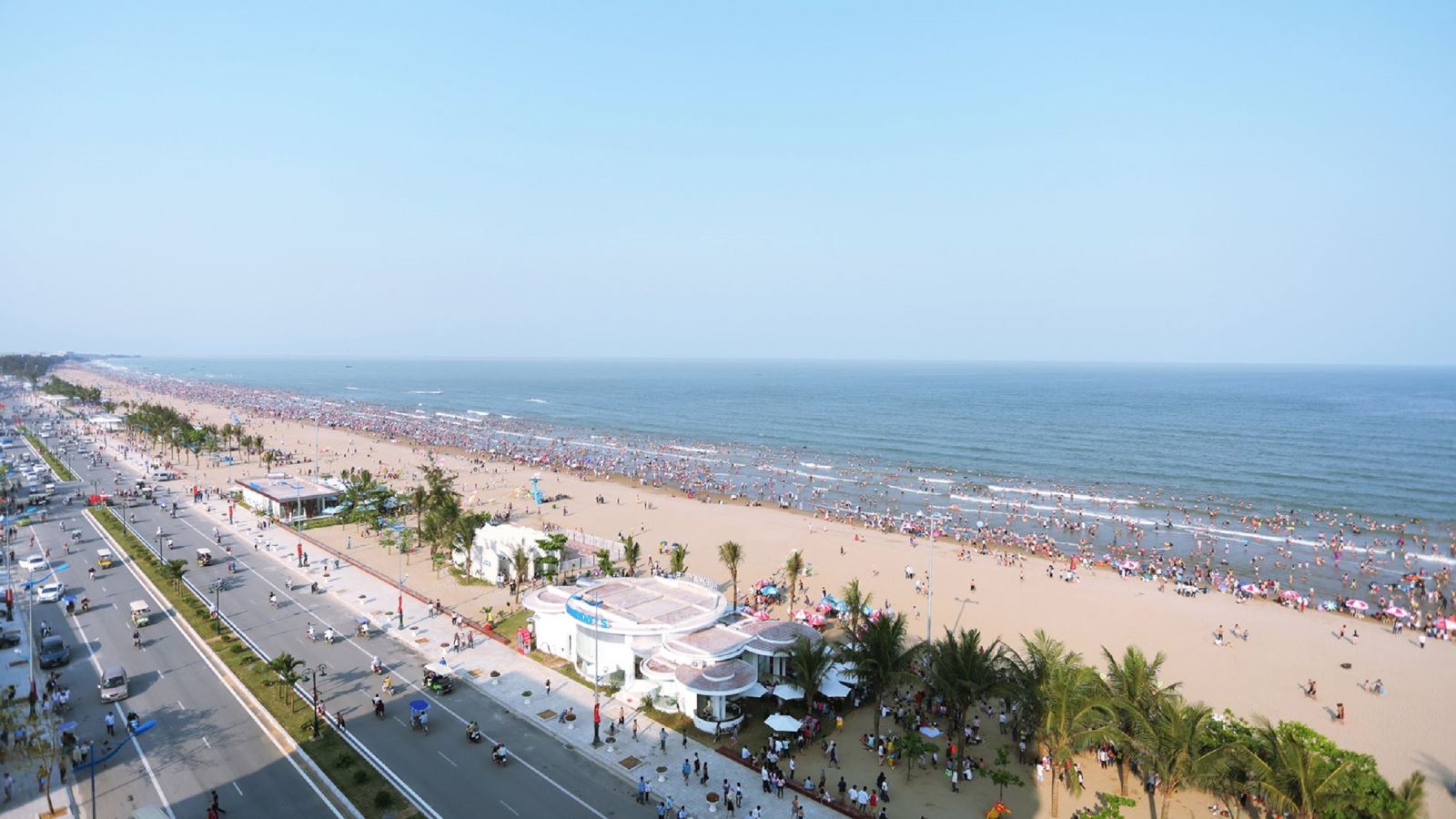 Familiar destinations every summer (source of collection)
Hai Tien beach
How does Hai Tien Thanh Hoa travel experience? Newly exploited for a long time but Hai Tien beach (located 15km from the city center) is in the top 3 most beautiful beaches in Thanh. With long sea routes, fresh air, clean beaches, unspoiled scenery and good service quality and friendly people, Hai Tien attracted a large number of tourists.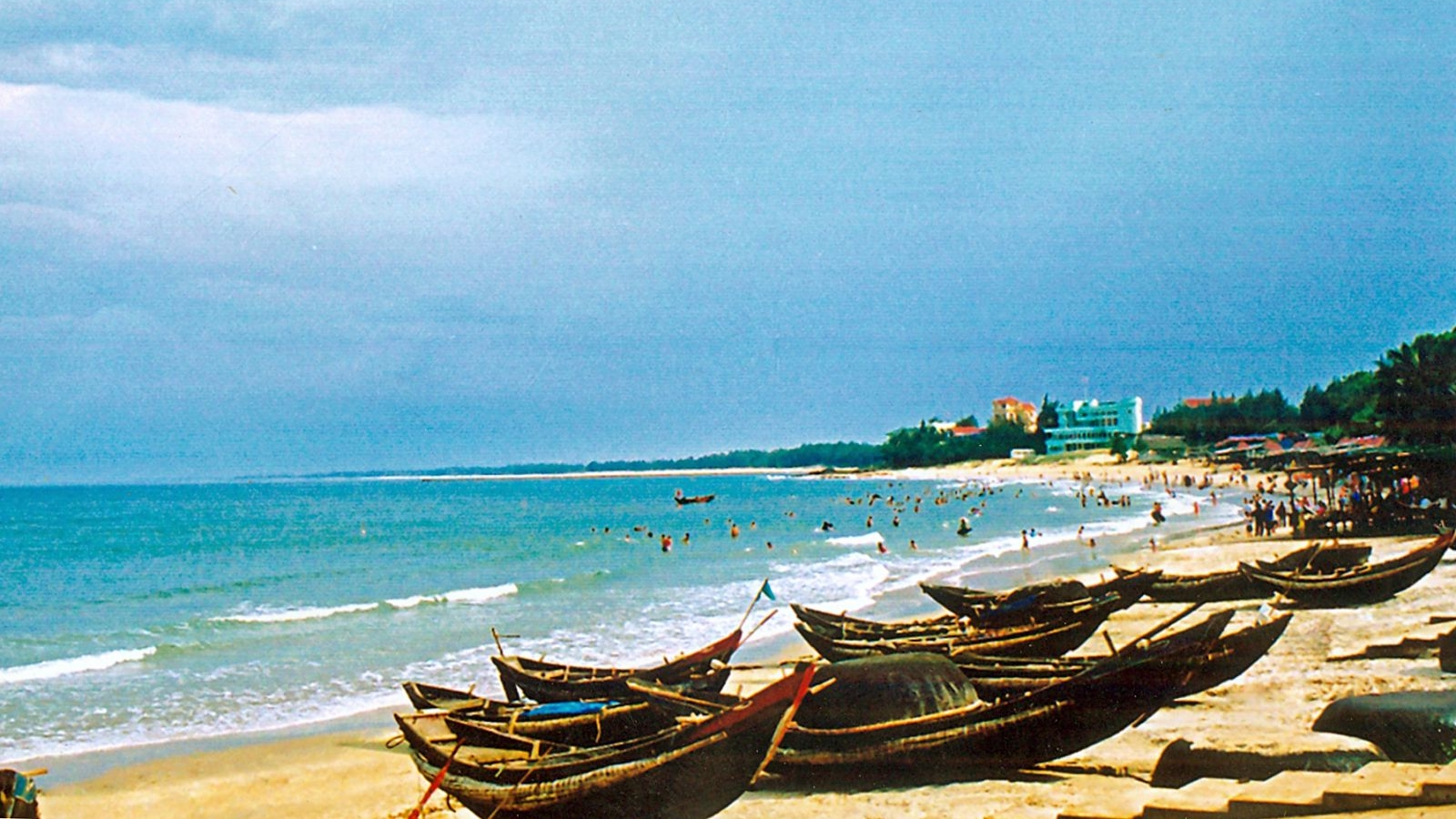 Hai Tien – one of the three most beautiful beaches in Thanh (source of collection)
Hai Hoa beach
How to experience Hai Hoa Thanh Hoa beach tourism? Hai Hoa beach is located in Hai Hoa commune, Tinh Gia district, Thanh Hoa, 40km from Thanh Hoa city. Like Hai Tien beach, Hai Hoa beach has been known in recent years. The landscape here is still unspoiled with smooth white sand stretches, with cool blue water, with the casuarina casts green and playfully in the wind, … When the sun rises, you will be immersed In the bustling atmosphere of the fishing village when pulling nets to collect fish, shrimp, squid … Visitors can enjoy fresh seafood products, enjoy the salty taste of the sea at the first moment of the new day.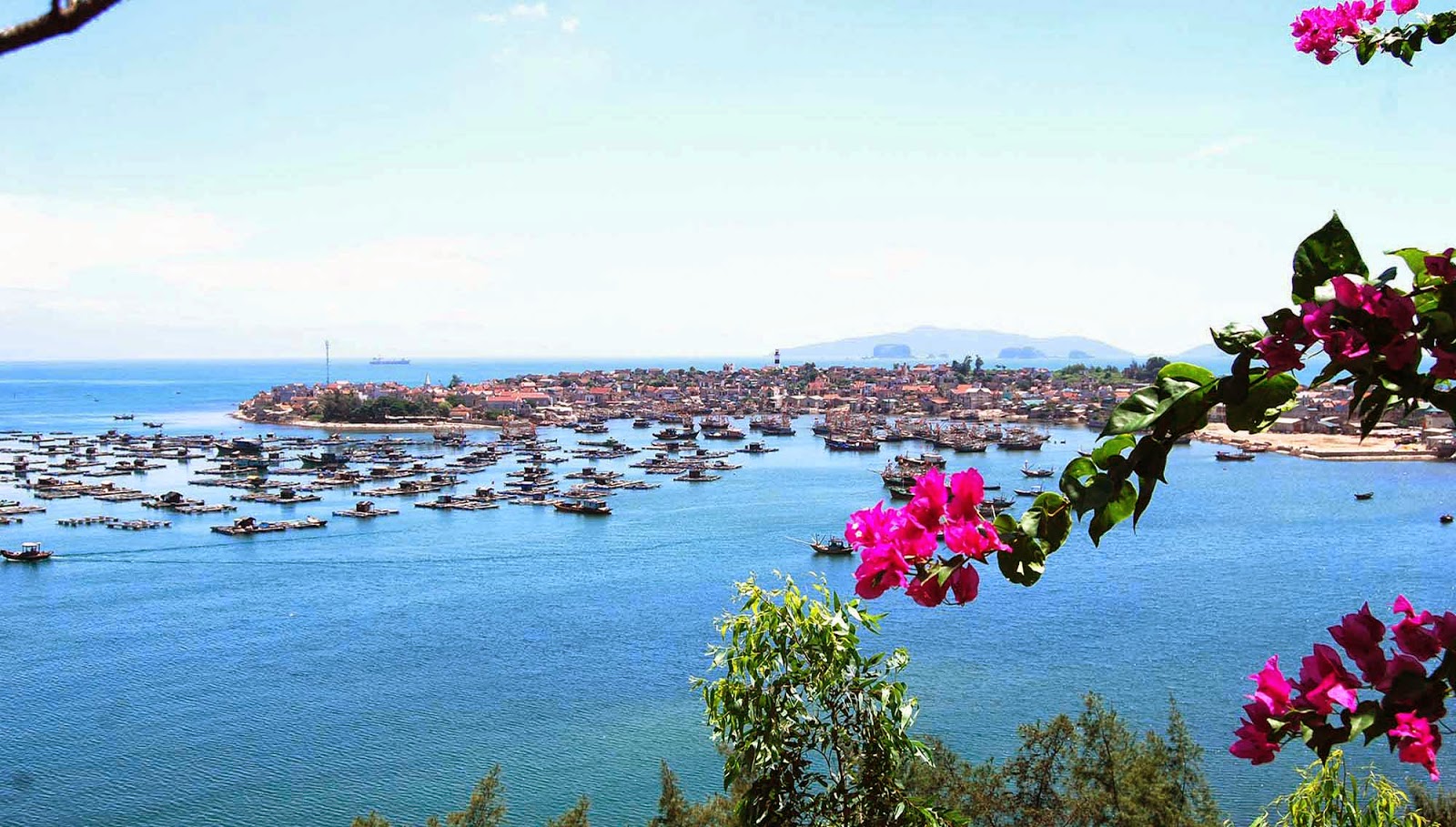 Ham Rong Bridge
Ham Rong bridge spanning Ma river, the bridge has a very important traffic position: is the only railway bridge crossing Ma river. The bridge witnessed the war in the previous decades and became the symbol of the will and resilience and indomination of the land and people of Thanh.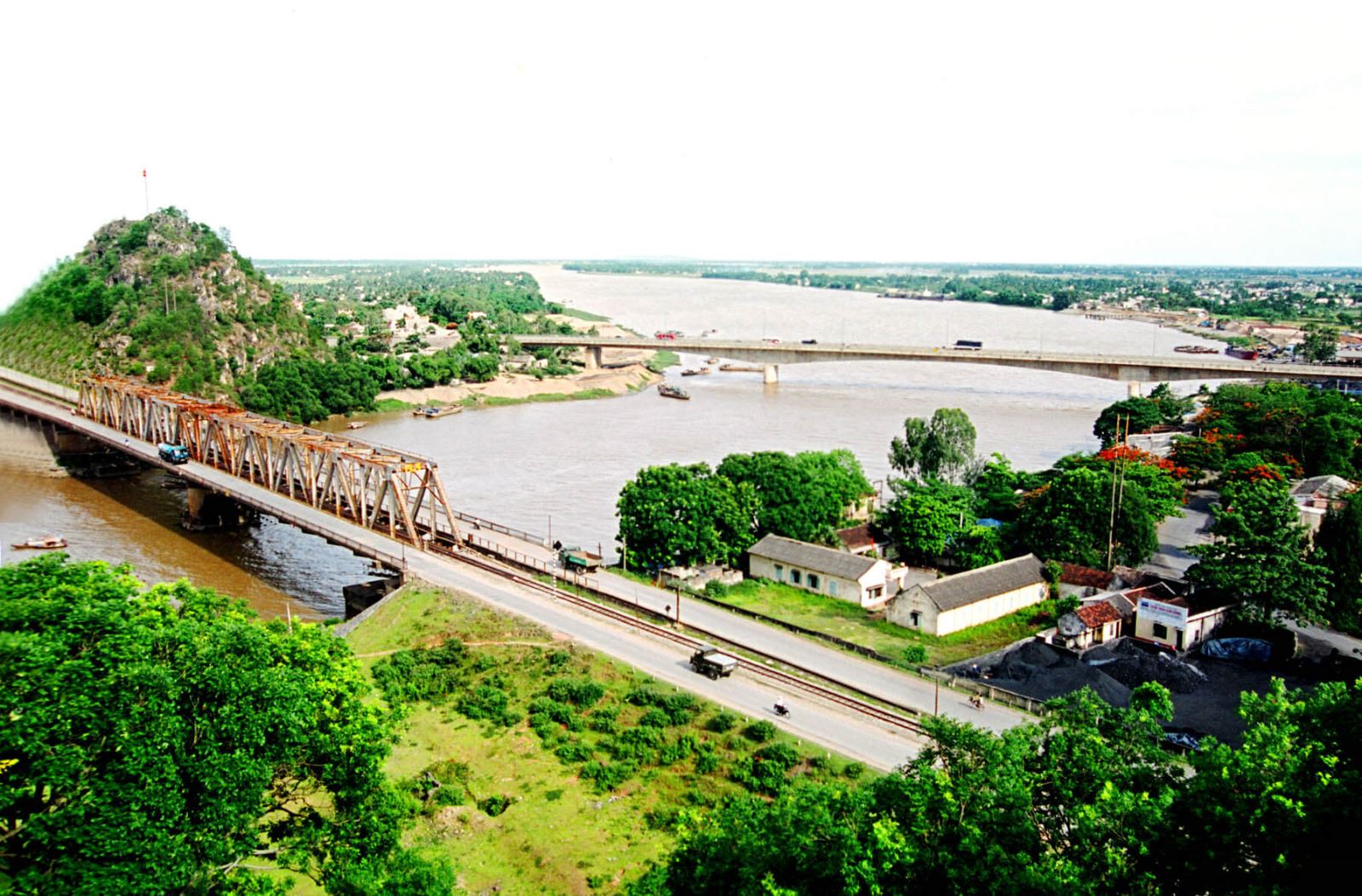 Ham Rong Bridge crosses the Ma River (source of collection)
Ho's citadel
Ho's citadel is the capital of Dai Ngu (Vietnamese national of Ho Dynasty), located in the territory of Thanh Hoa province. This is a fortified citadel with a unique, large-scale, unique stone architecture in Vietnam, the most unique and unique value left in Southeast Asia and one of the very few stone ramparts remaining in the world.
Ho's citadel is recognized as a world cultural heritage.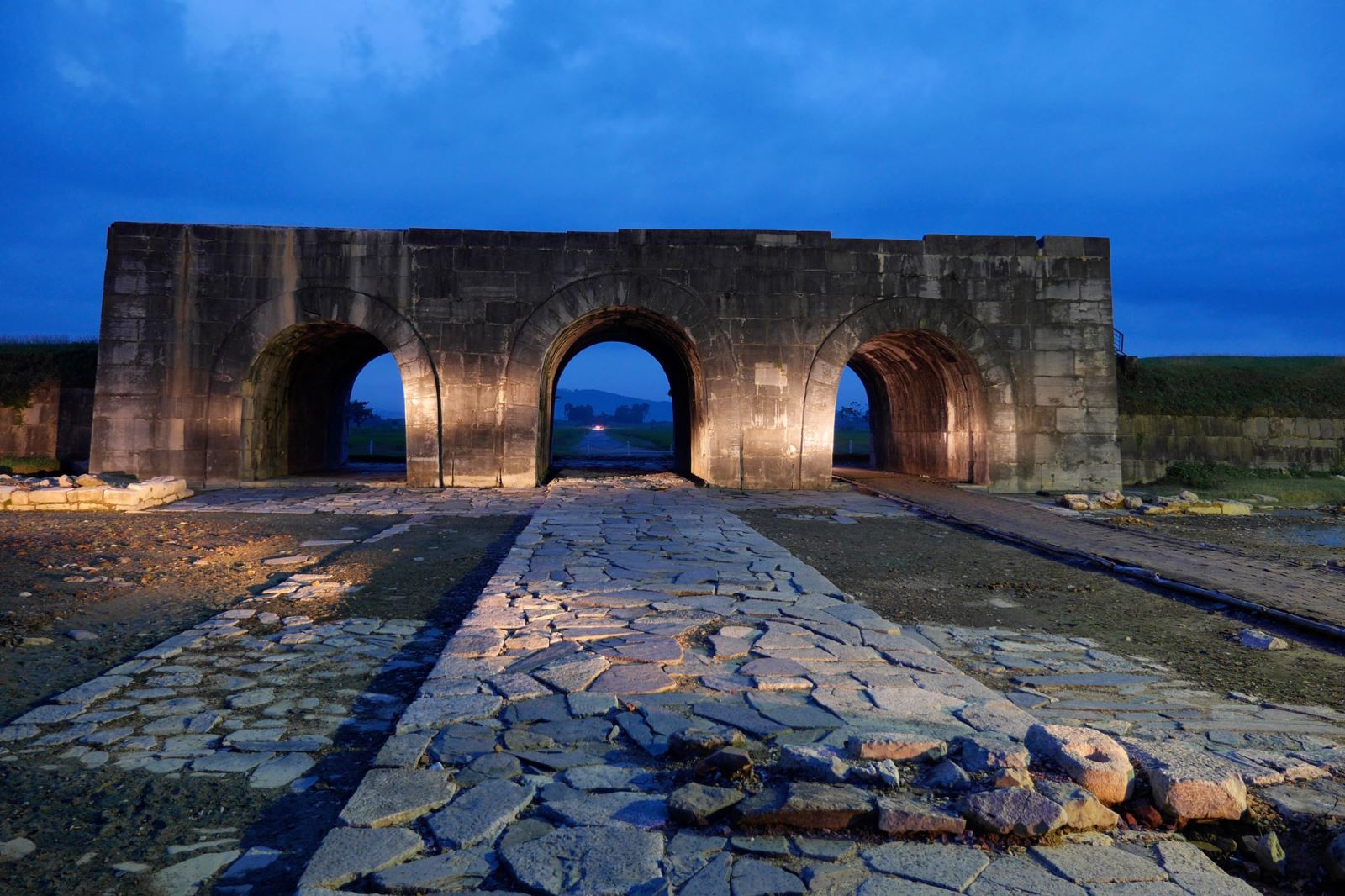 Cam Luong angelfish spring
Suoi Ca Than is located 60km from the center of Thanh Hoa City, where there are concentrated fish colonies that are densely packed, preserved by local Muong and Thai ethnic people and have become famous places. Pretty famous scene.
Ben En National Park
It is considered as "Ha Long Bay on land" in Xu Thanh, Ben En National Park is located about 36km from the city center. Ben En National Park is mountainous and hilly, with many rivers, streams and lakes Squid in the mountain area of 3000 ha. There are 21 floating islands among the most beautiful national parks in Vietnam. The ecosystem here is very rich.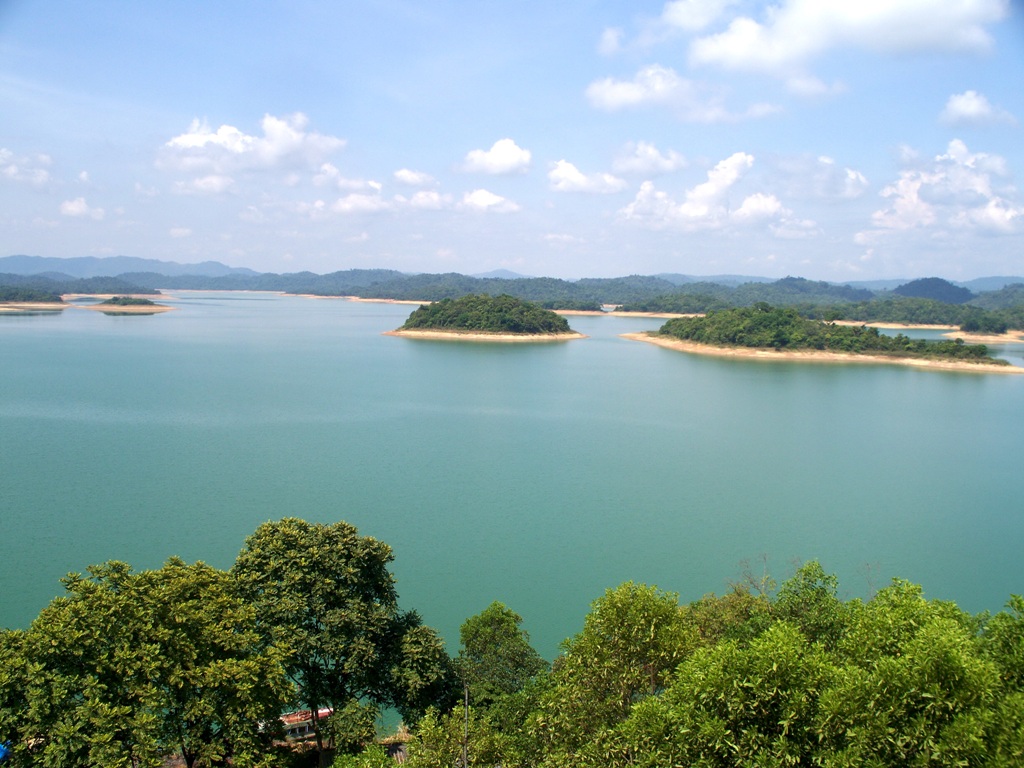 Dong Son ancient village
Dong Son village was formerly in Dong Giang commune, Dong Son district (Thanh Hoa), now in Ham Rong ward, Thanh Hoa city. This is a famous ancient village not only in Thanh Hoa. Dong Son place has been known by many Western scientists since the last century. Dong Son is a small village on the south bank of the Ma River, next to Ham Rong Bridge, where the typical elements of a traditional Vietnamese village converge.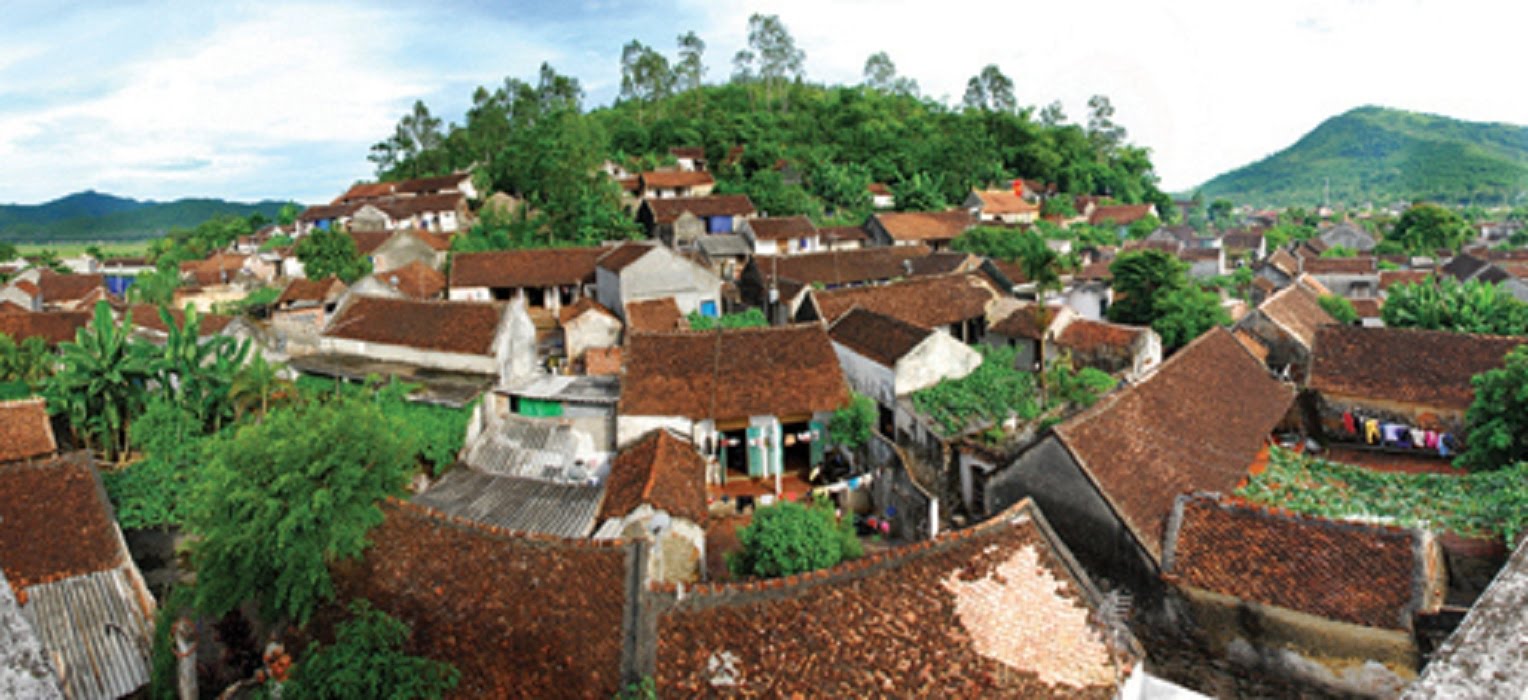 Ancient village when viewed from above (source of collection)
5. Specialties in Thanh Hoa
Nem chua Thanh Hoa
Sour nem is a specialty that cannot be mentioned in Thanh Hoa, sour nem is often dotted with hot chili sauce. The sweetness of pork blends with the mild and sour taste, the spicy taste of garlic chili, the aroma of the chilli and the toughness of the toughness, captivating people, not easy to forget.
Sour nem has many types: long nem, square spring rolls, nem mortar, hearing rolls, baked rolls … Depending on the need to use and make. Sour nem is only made of Thai pork wraps, lean butt meat, rice listen, wrapped in lentils or guava leaves and special spices, to create a delicious yogurt dish with the right recipe. private.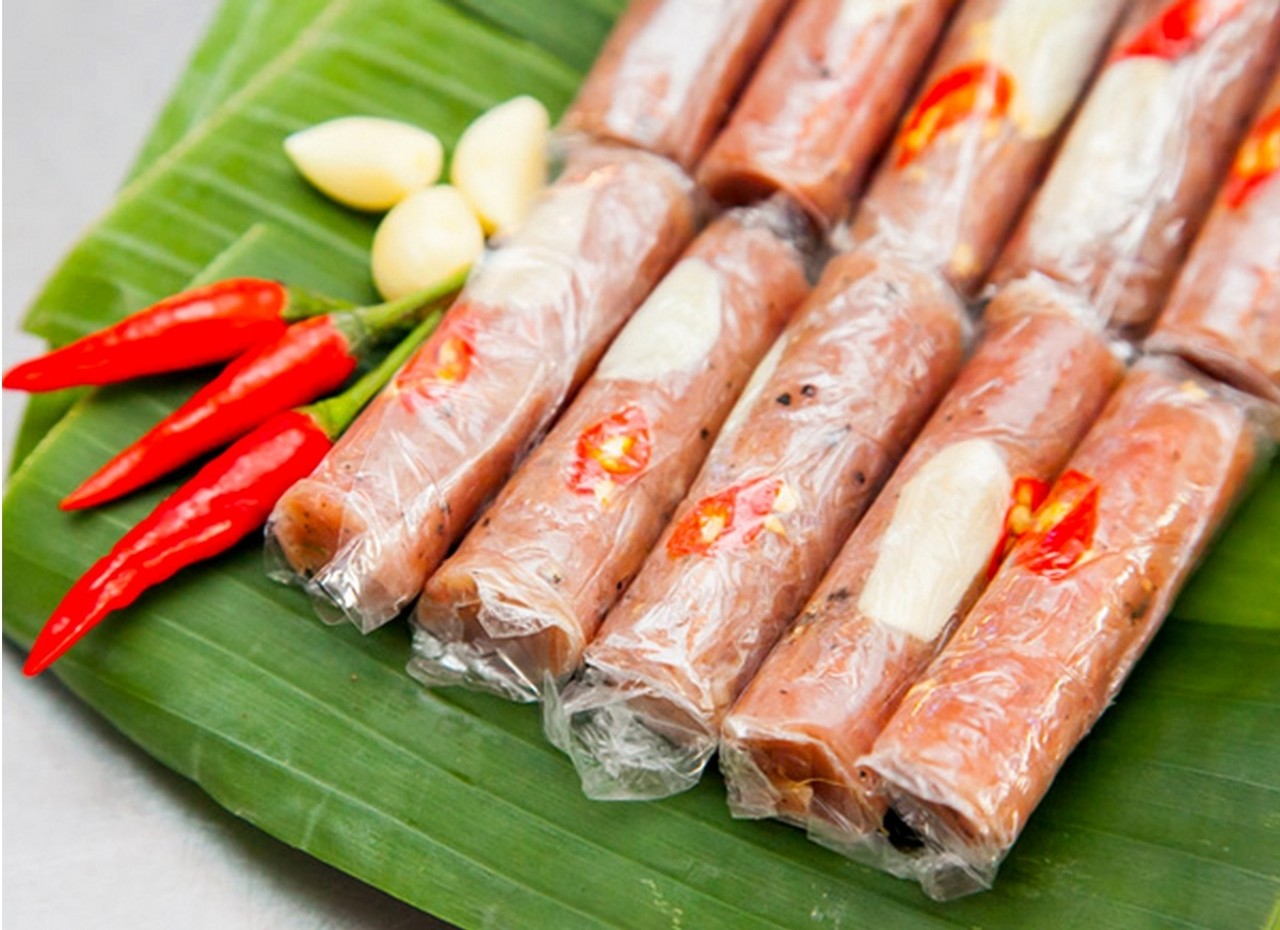 Specialties cannot stop eating when coming to Thanh Hoa (source of collection)
Thanh Hoa shrimp paste
If you have the opportunity to visit Thanh Hoa, look for the streets of Dao Duy Tu, Le Thi Hoa, and Church … to enjoy the delicious and delicious shrimp rolls. Enjoy crispy hot shrimp patties, prawn-flavored prawns on the tip of the tongue, soft sour taste of fresh melon and spicy chilli with fresh and cool vegetables, all creating a special feeling about the rustic dish Thanh country, eating once will remember forever.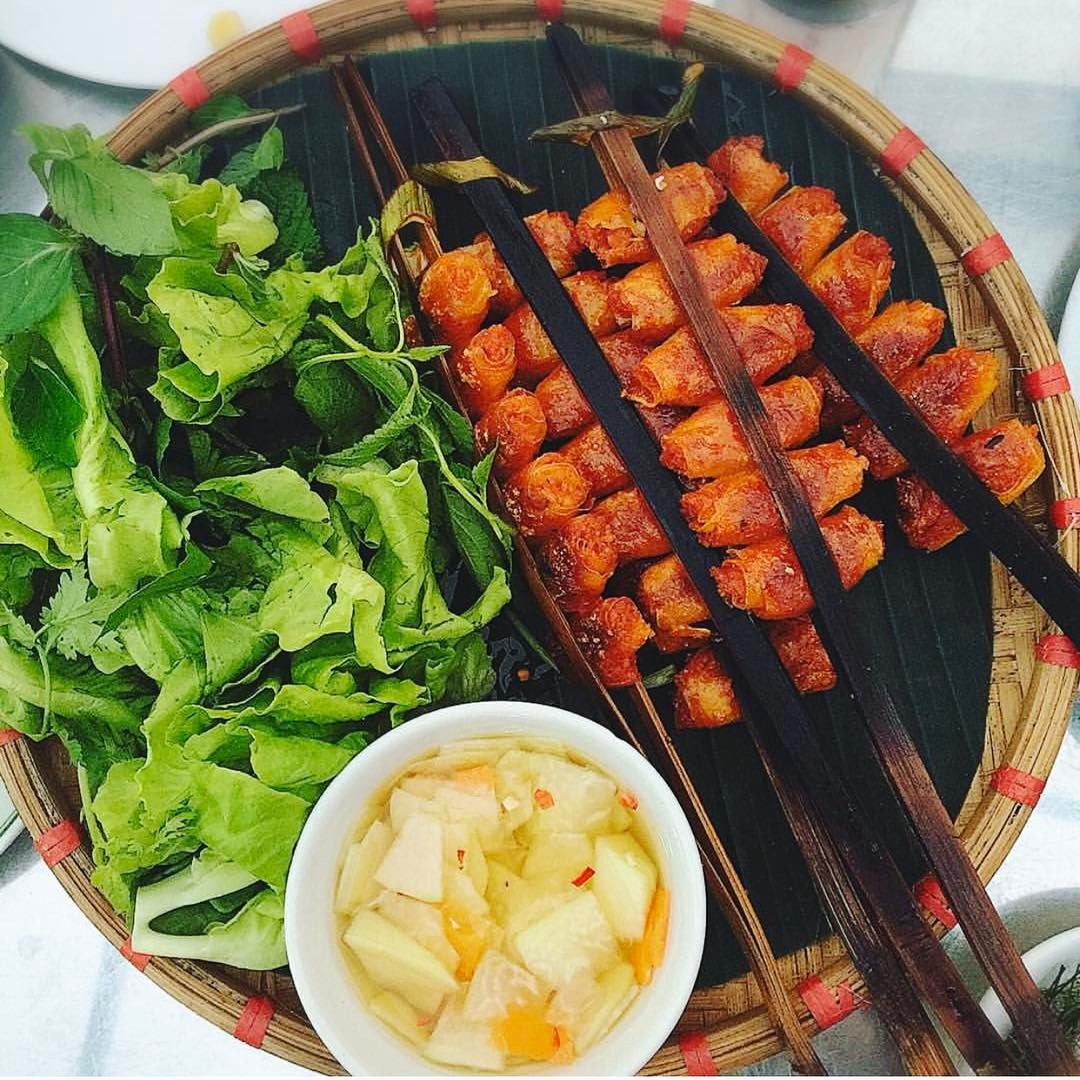 Attractive shrimp cakes (collectibles)
Thanh Hoa Roll Cake
Come to Thanh Hoa, do not forget to enjoy the popular price cake and bring the own flavor of the land of Thanh. Unlike rolls in the northern provinces, Thanh Hoa rolls are different in the way of cakes and eating. A rich, fat cake marked with lemon chilli sauce, served with fragrant grilled chopped scallions.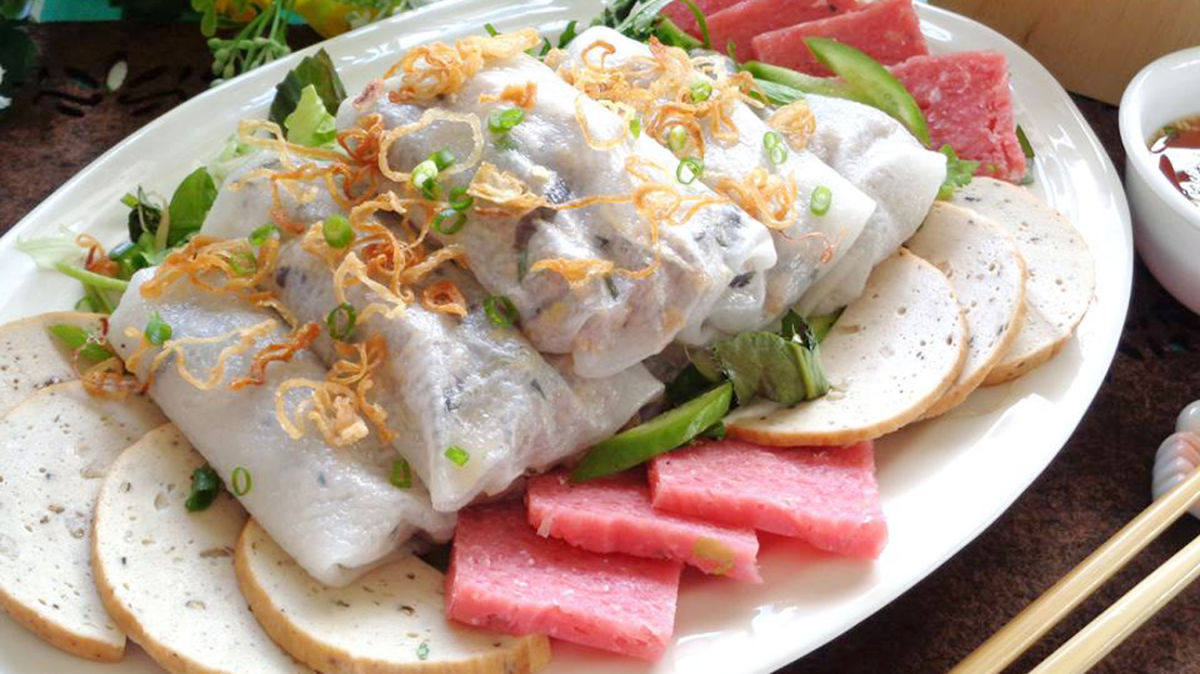 Own taste of Thanh Hoa roll cake (collectibles)
Cake useful
Thanh Hoa useful cake has a round shape, inside it is a shrimp paste, served with sweet and sour sauce, very soft and delicious. The cake is sold at many markets in Hoa Hoa, Tay Thanh, …
Useful cakes always attract people to eat and often out of stock soon.
Useful cakes attract people to eat (source of collection)
To get a perfect trip, you can choose Palm Hotel as an ideal destination. Located in the city center, not only convenient for moving to the above locations, you can visit Thanh Hoa City, shopping, banking transactions. Palm hotel wishes you a pleasant and interesting trip!